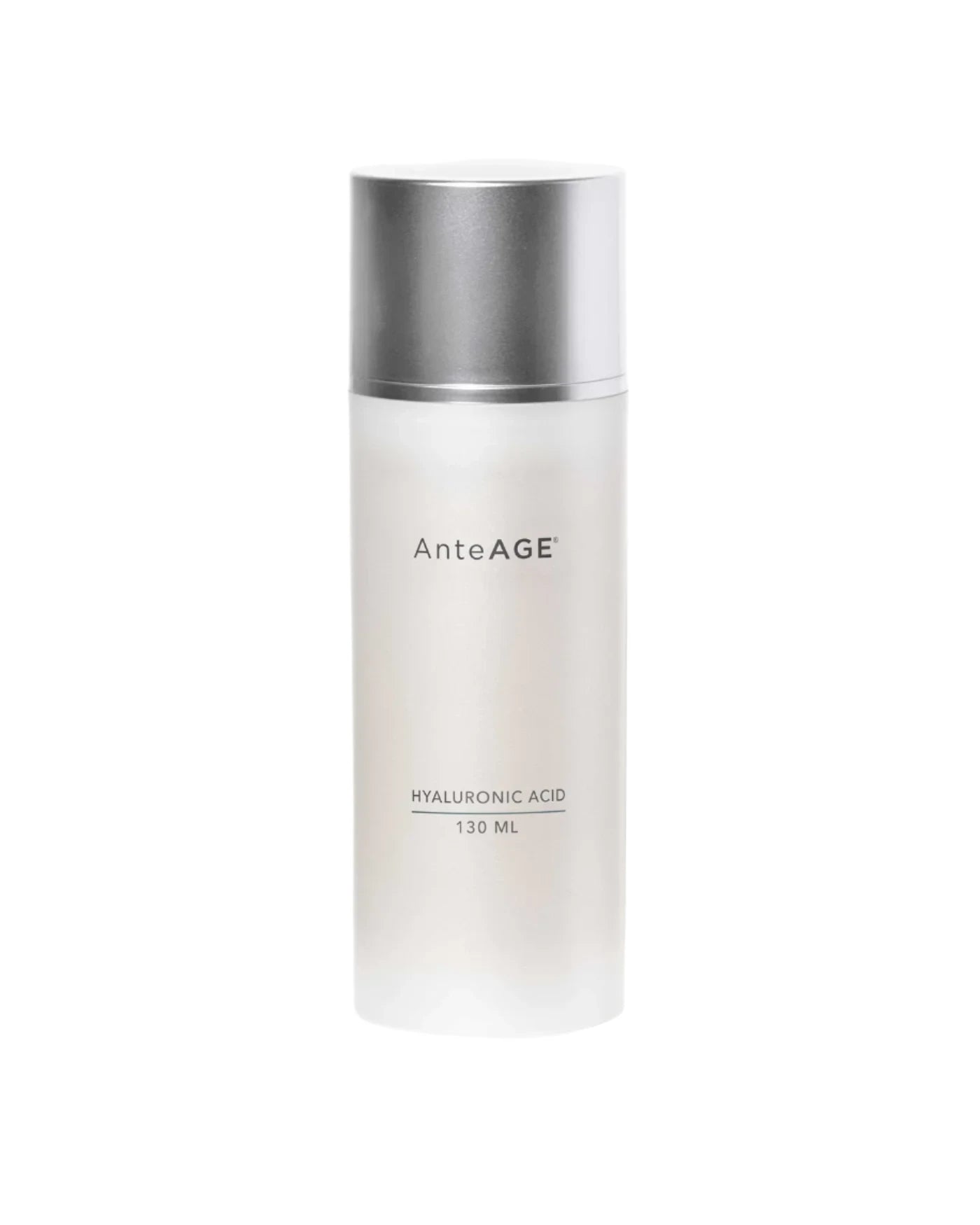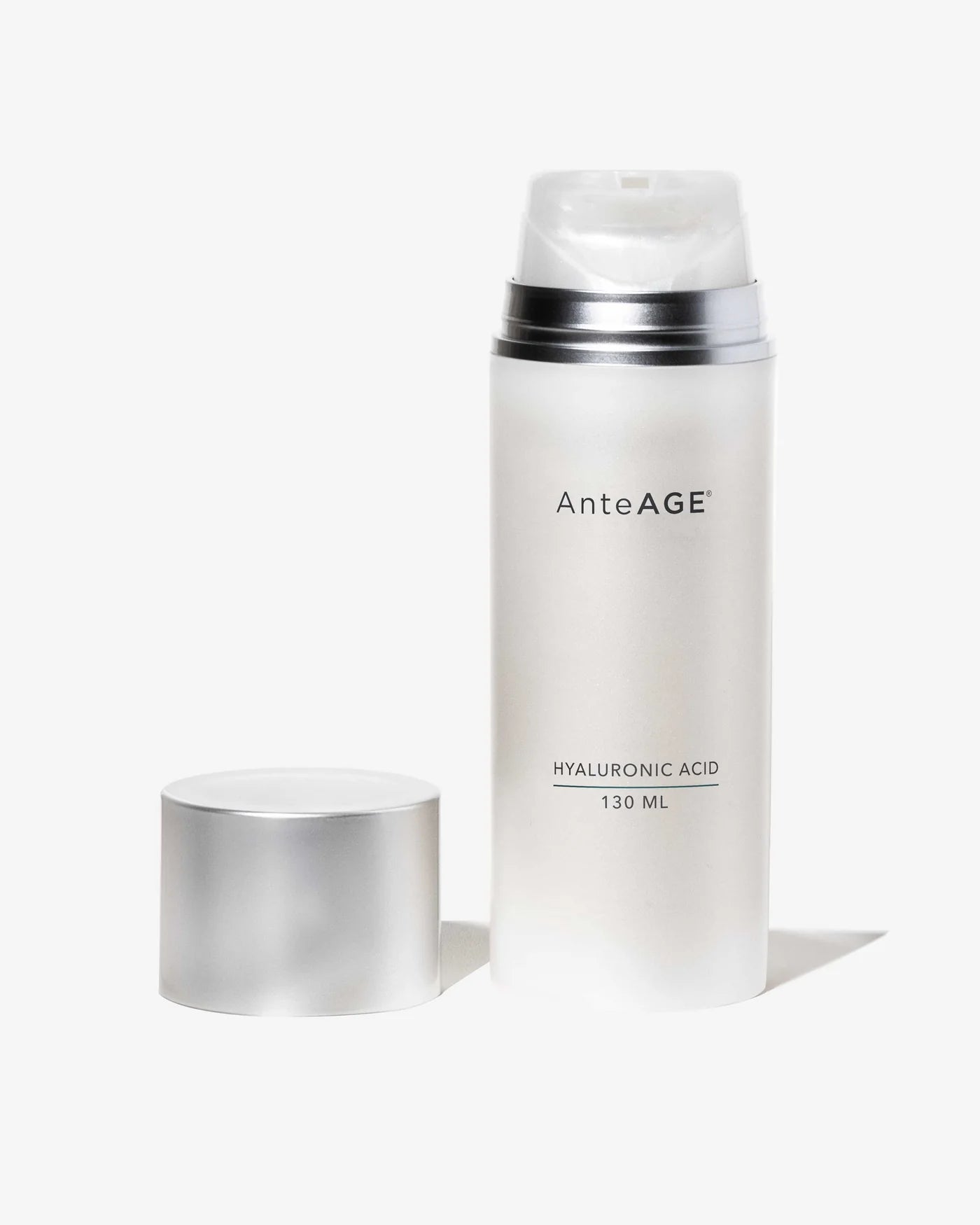 AnteAGE® Hyaluronic Acid Glide
Free Economy Shipping on orders $10+. Free Priority Shipping on orders $195+.
Hyaluronic Acid Glide by AnteAGE® is designed to accompany home microneedling or to be used as a slip for your Clareblend MINI. This formula contains a high percentage of High Molecular Weight (HMW) Hyaluronic Acid, as research shows lower molecular weights being pro-inflammatory in the skin. Due to the clean nature of the formulation, utilizing only native human molecules, this glide is especially suitable to protect and soothe "open skin" and provides rapid hydration to compromised tissue. Can also be applied as a cool hydrating mask or as a simple hydration serum.
How to use: When the glide dries down, it will form a film making your skin feel tight and a bit uncomfortable. The reason why is Hyaluronic Acid begins in a dehydrated state like table sugar or salt, two water-attracting (hygroscopic) molecules. When HA is used as a cosmetic ingredient, water must be added to activate its humectant properties. When used after home miconeedling, trap the glide against your skin with the AnteAGE Stem BioGel. When used during a microcurrent treatment, continue to re-wet your skin with water to re-activate the HA.
Water (Aqua), Hyaluronic Acid, Benzyl Alcohol, Dehydroacetic Acid