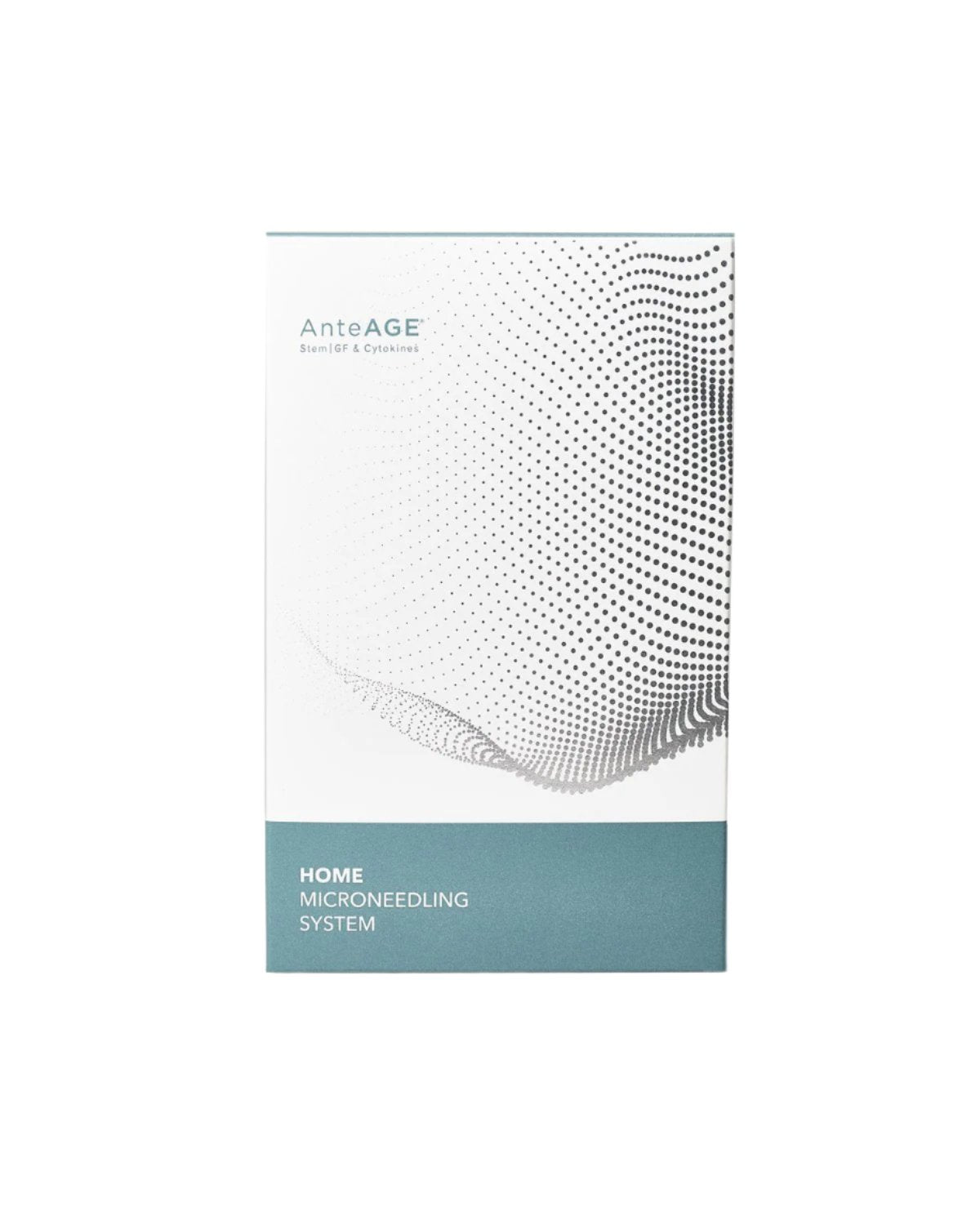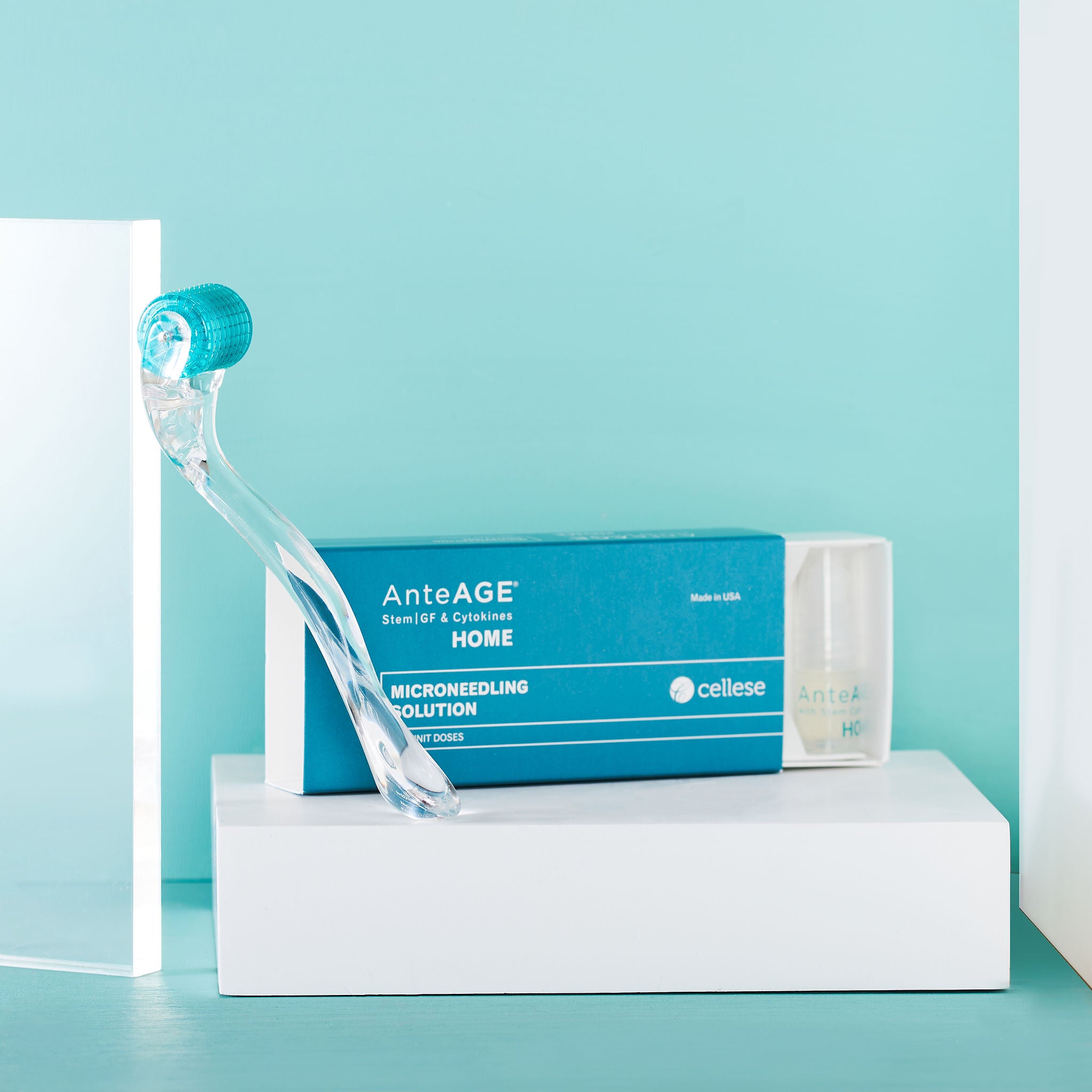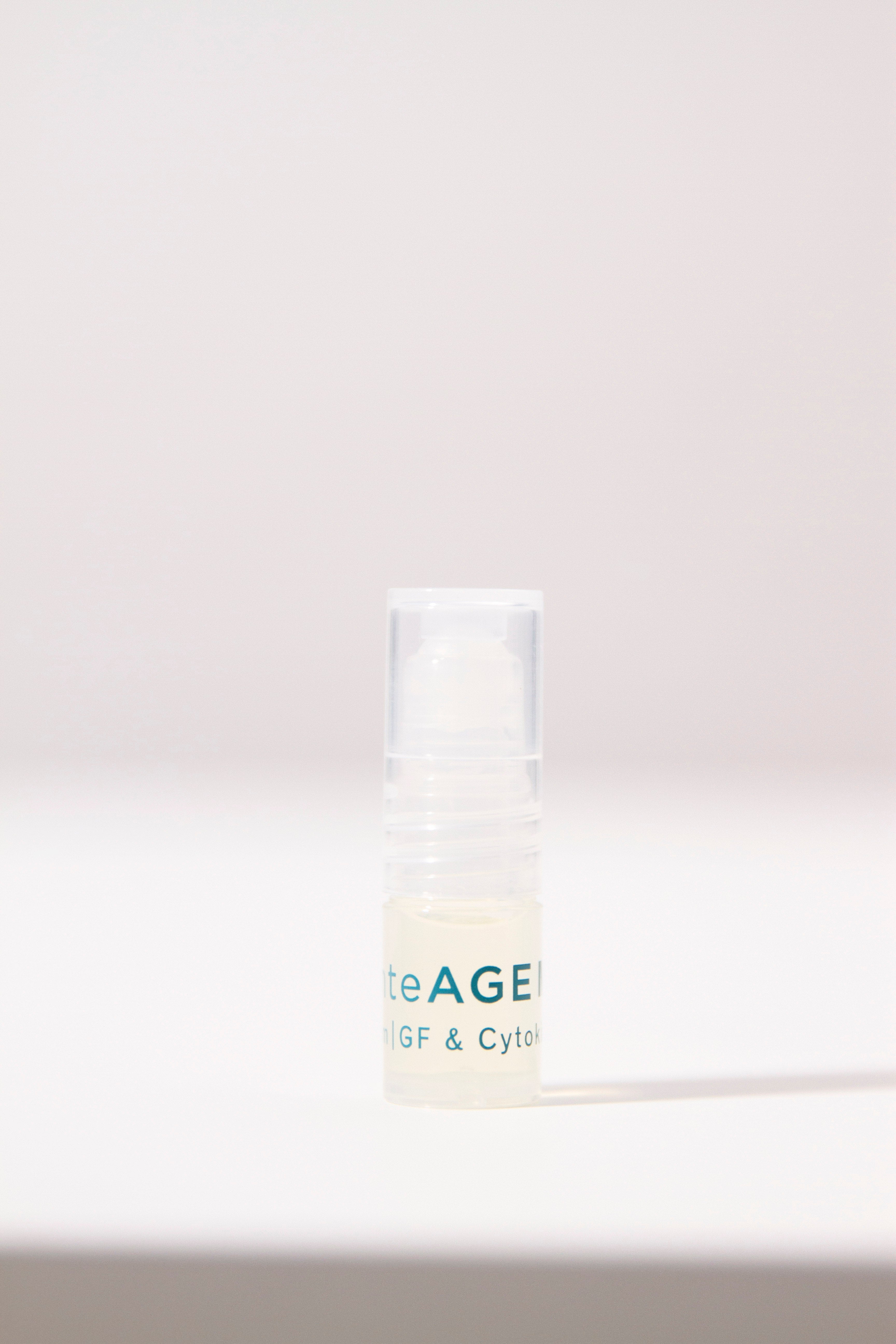 AnteAGE® Home Microneedling System
Free Economy Shipping on orders $10+. Free Priority Shipping on orders $195+.
The AnteAGE® Home Microneedling System is a safe and natural rejuvenation treatment that you can do at home to reveal healthy, more youthful looking skin.
Commonly known as Collagen Induction Therapy (CIT), microneedling is an advanced skin technique that uses shallow needles to stimulate the top layers of the skin. The treatment creates a release of natural growth factors (your skin's native regenerative proteins), naturally encouraging rebuilding your own collagen and elastin.
The system contains two products: AnteAGE® Microneedling Solution and a Microchannel Roller (.25mm). These products work together to reactivate the skin's natural regenerative properties.
AnteAGE® Home Microneedling Solution maximizes the regenerative power of microneedling. Stem cell growth factors and hyaluronic acid in the solution enhance your skin's healing response, restoring a natural, youthful glow.
The Microchannel Roller optimizes the application of AnteAGE Home Microneedling Solution for skin rejuvenation. 192 (0.25mm) needles stimulate and prepare your skin to experience the benefits of natural biosignals. The lifespan of your roller is about 10 uses.
Regular Home Microneedling has been shown to improve:
Fine Lines & wrinkles
Sagging Skin
Texture & Tone
Pore Size & Discoloration
REDUCES FINE LINES:


EVENS SKINTONE:


SMOOTHS TEXTURE:


What's Included:
(5) 2ml Microneedling Solution
.25mm Microchannel Roller
Ingredients:
Water (Aqua), Human Bone Marrow Stem Cell Conditioned Media, Hyaluronic Acid, Benzyl Alcohol, Dehydroacetic Acid