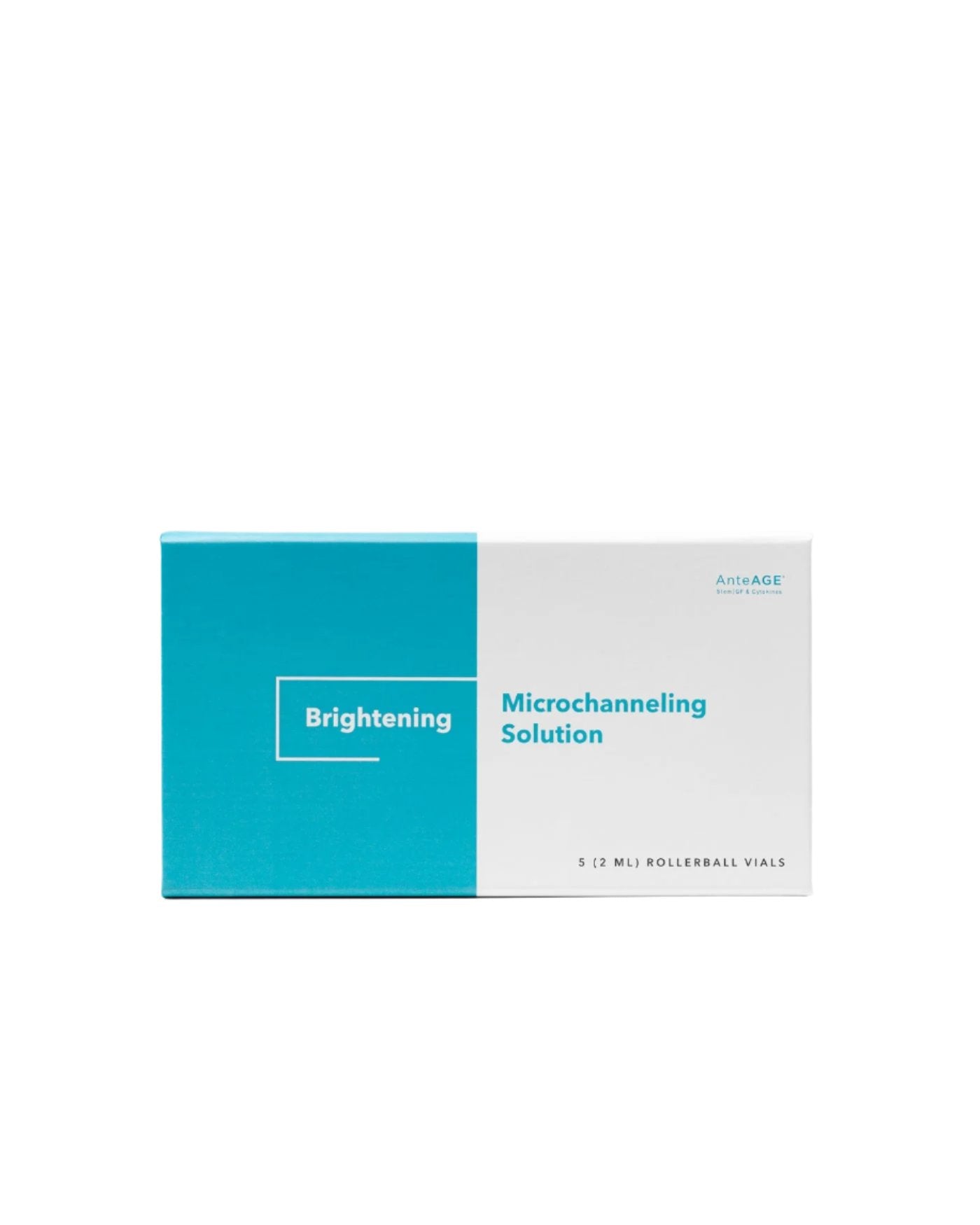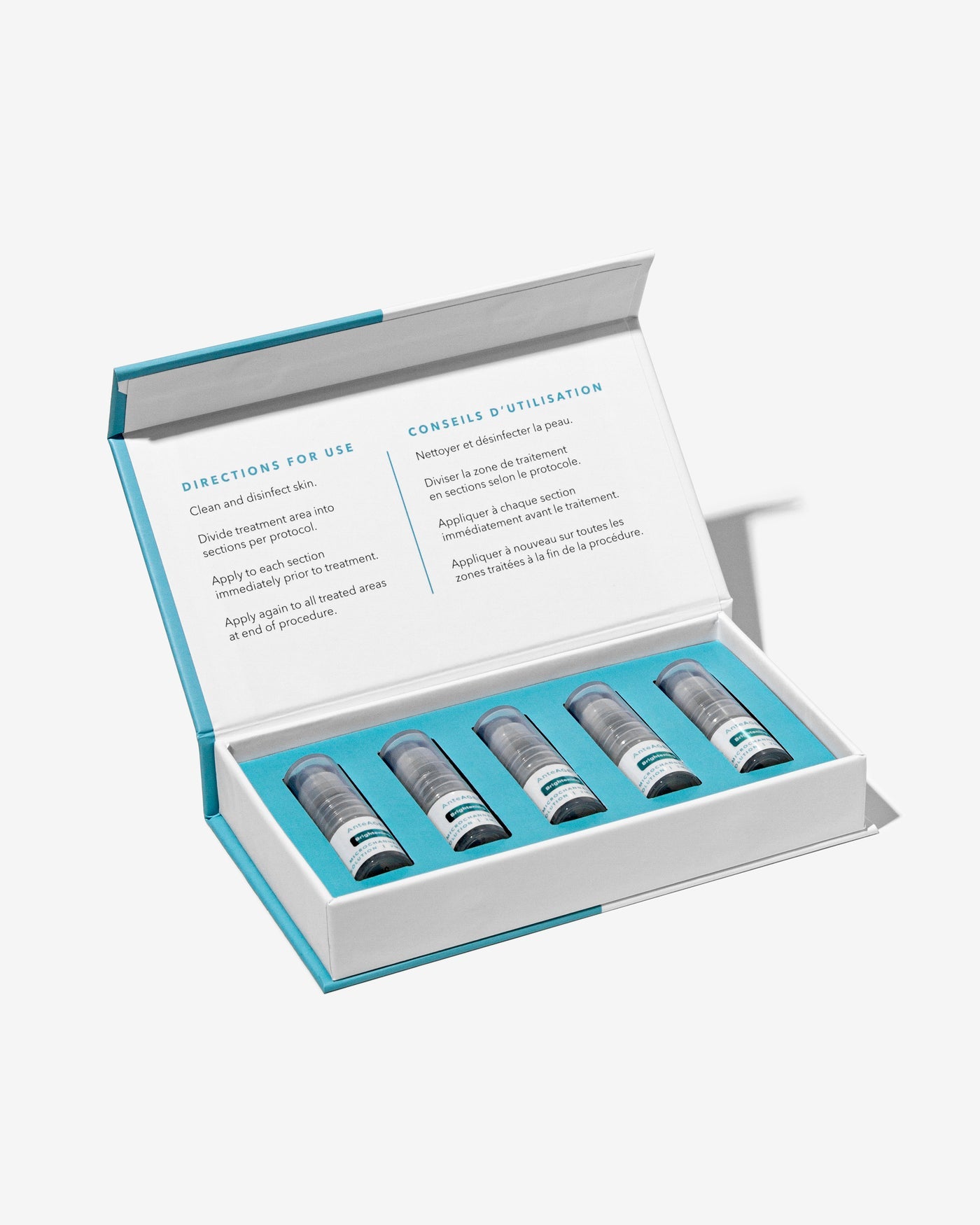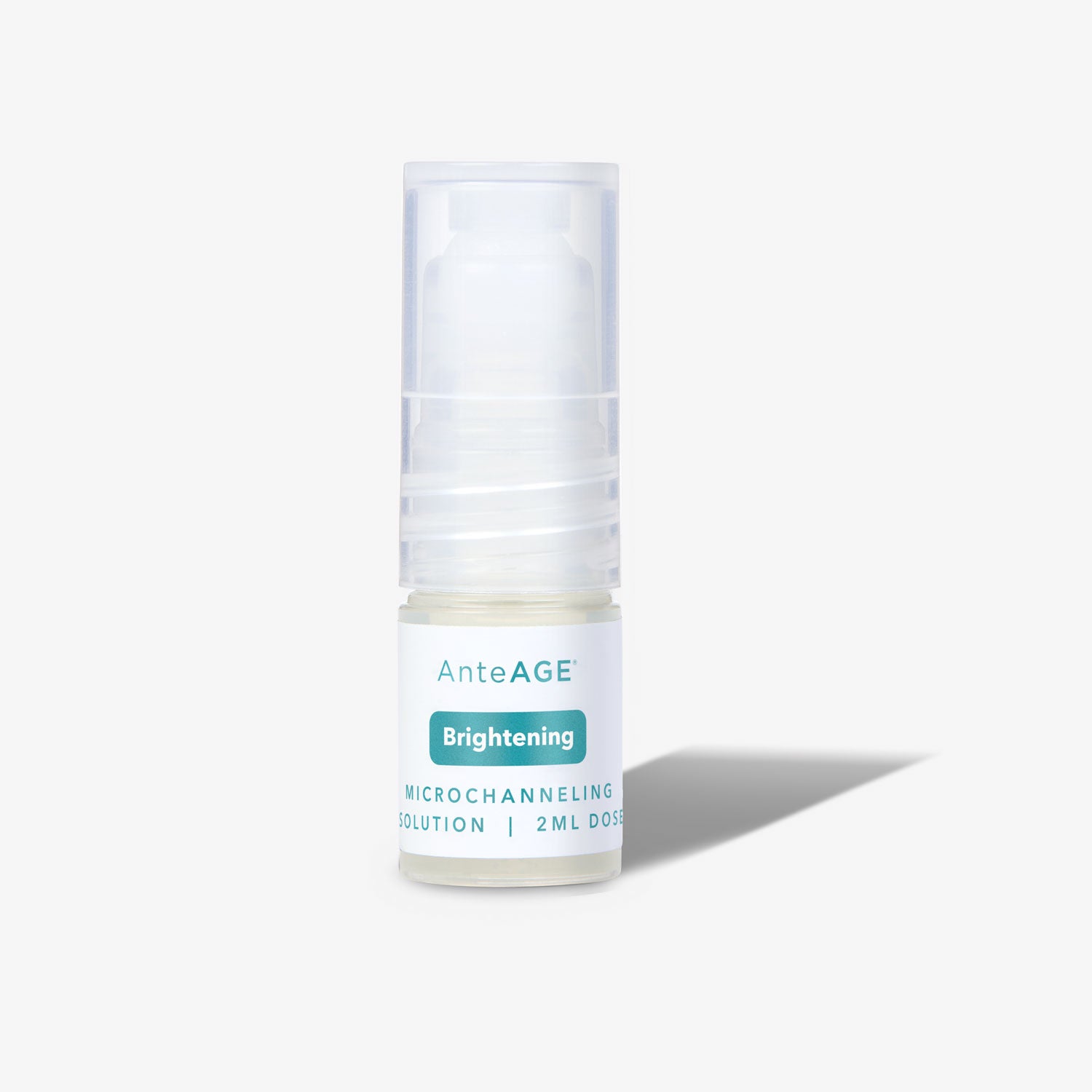 AnteAGE® Microchanneling Brightening Solution
Free Economy Shipping on orders $10+. Free Priority Shipping on orders $195+.
AnteAGE® Microchanneling Brightening Solution contains pro-healing, anti-inflammatory growth factors and cytokines derived from laboratory culture of human bone marrow mesenchymal stem cells, the specialized cells that science has determined function as "command and control" of healing in all injured tissues. Hyaluronic acid provides lubrication and is a powerful humectant that promotes rapid re-hydration and volume enhancement within the upper layers of the skin. AnteAGE products contain no cells or cell remnants (they are removed during ultrafiltration, the final step in the laboratory culture process).
Contains Acetyl Glucosamine, a stable version of Glucosamine. This substance inhibits glycolisation of pro-tyrosinanse – a key process in melanin overproduction in UV damaged skin cells. 
Contains pristine Bone Marrow Mesenchymal Stem Cell-derived cytokines. A superior cell source for culture compared to fibroblast cells and adipose stem cells. Maintains a stronger anti-inflammatory portfolio of cytokines. 
Formulated with a Hyaluronic Acid-base, and no harmful ingredients seen in other microneedling solutions 
Paraben-free, FD&C dye-free, Sulfate-free
What's Included:
(1) 2ml Microneedling Solution
Does not include stamp or roller.
Ingredients:
Water (Aqua), Human Bone Marrow Stem Cell Conditioned Media, Acetyl Glucosamine, Hyaluronic Acid, Benzyl Alcohol, Dehydroacetic Acid, EGF (sh-Oligopeptide-1)

Regular Home Microneedling has been shown to improve:
Fine Lines & wrinkles
Sagging Skin
Texture & Tone
Pore Size & Discoloration
REDUCES FINE LINES:


EVENS SKINTONE:


SMOOTHS TEXTURE:


I am so happy to have found this website! My product was exactly as ordered. I will be frequenting this site whenever I'm on the hunt for more clinical grade skincare