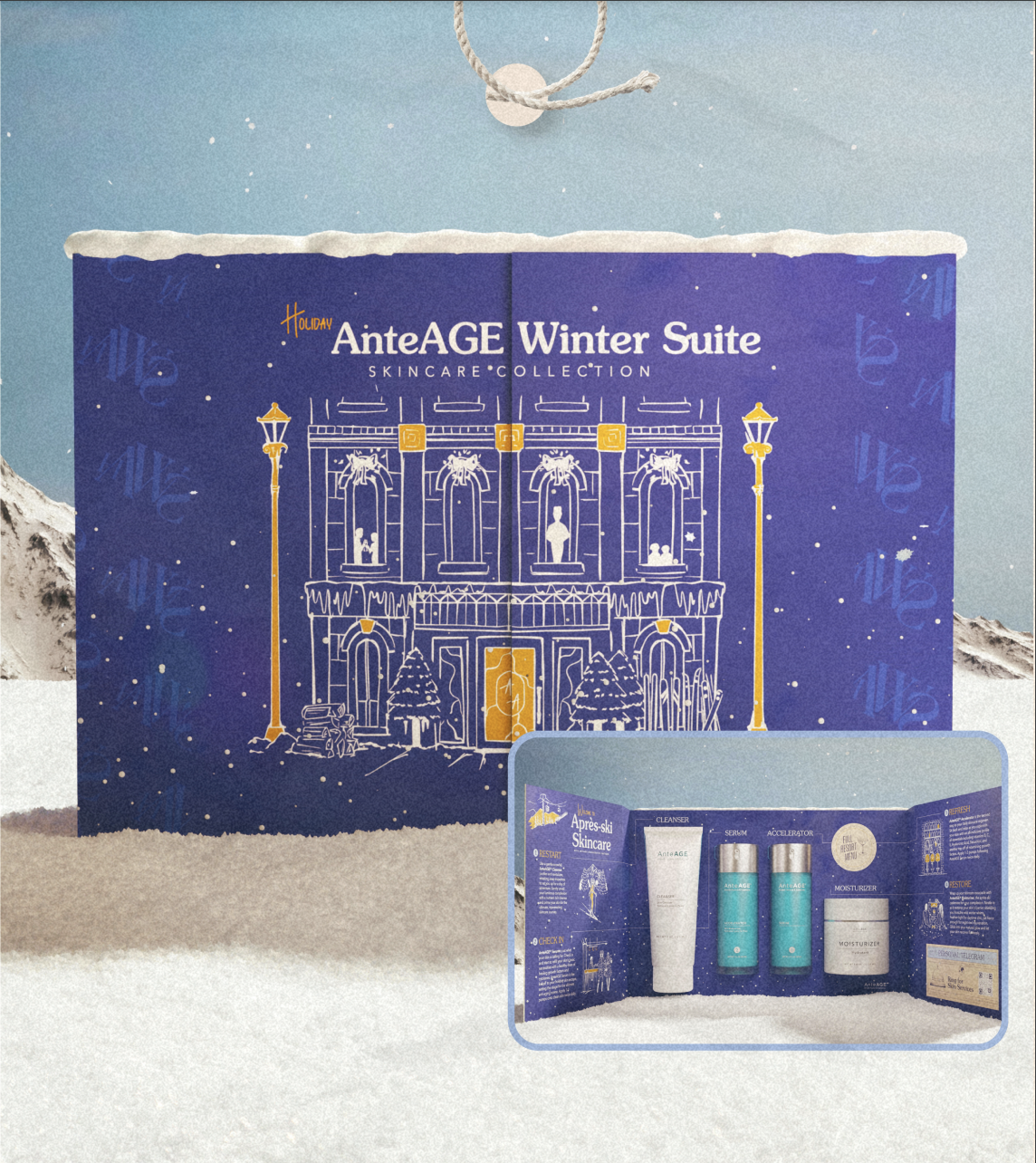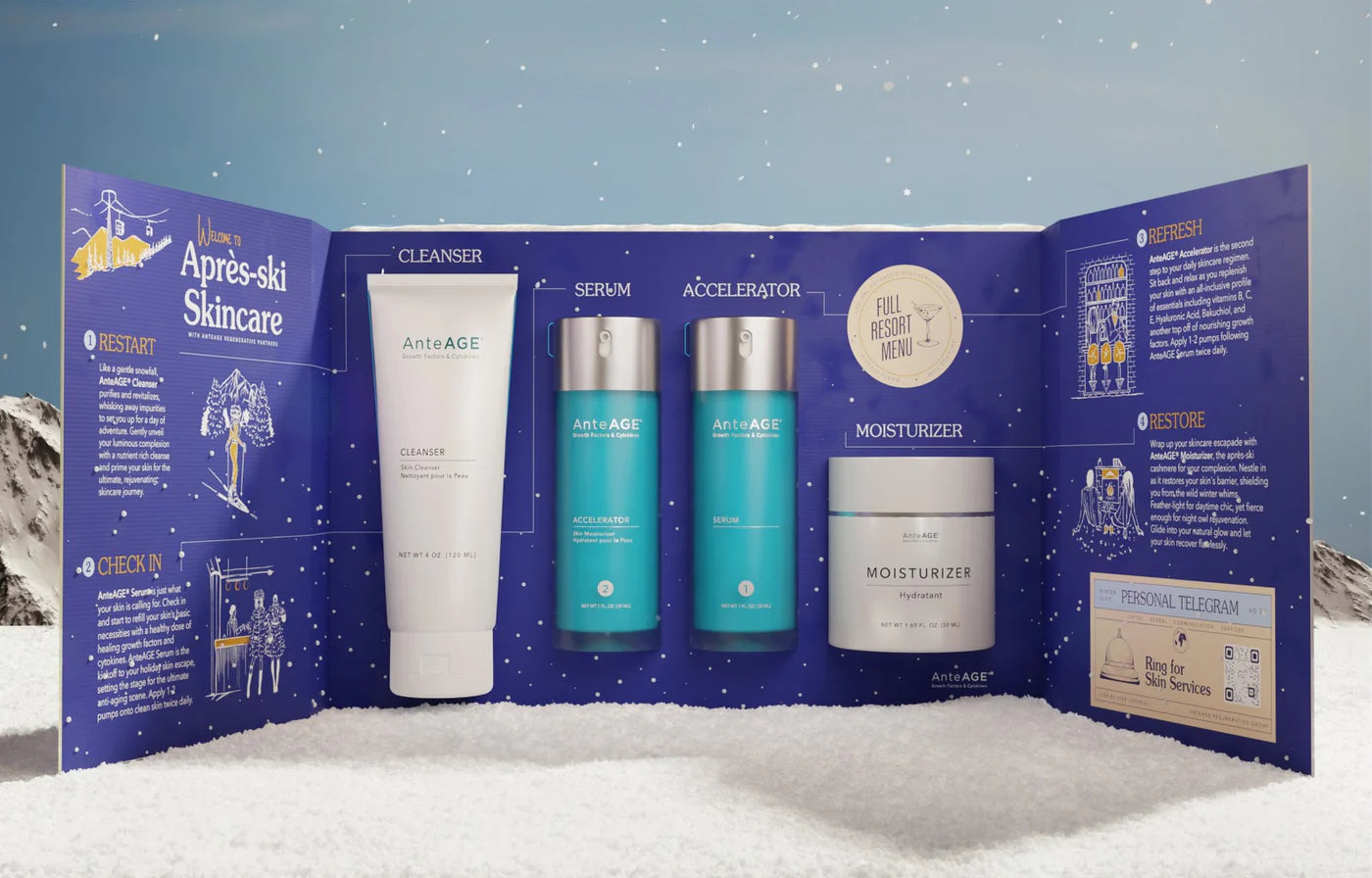 AnteAGE® Holiday Box 2023 | 2-Step System, Cleanser & Moisturizer
Free Economy Shipping on orders $10+. Free Priority Shipping on orders $195+.
Embrace the spirit of winter enchantment with this year's AnteAGE Holiday Box – your passport to slope-ready skin.
Just like a cozy cabin nestled in the snowy peaks, this box is a treasure trove of ski-inspired skincare delights. Our iconic Growth Factors and Cytokines are well stocked to give you the ultimate anti-aging escape this winter. AnteAGE gives your skin a coveted pass to revel in the après-ski glow all season long.
The perfect routine for these chilly Winter months. Cozy up and gently cleanse, repair, and wake up to glowing, moisturized skin.  
This set includes: 
AnteAGE Cleanser - 120 ml
AnteAGE Serum - 30 ml
AnteAGE Accelerator - 30 ml
AnteAGE Moisturizer - 50 ml