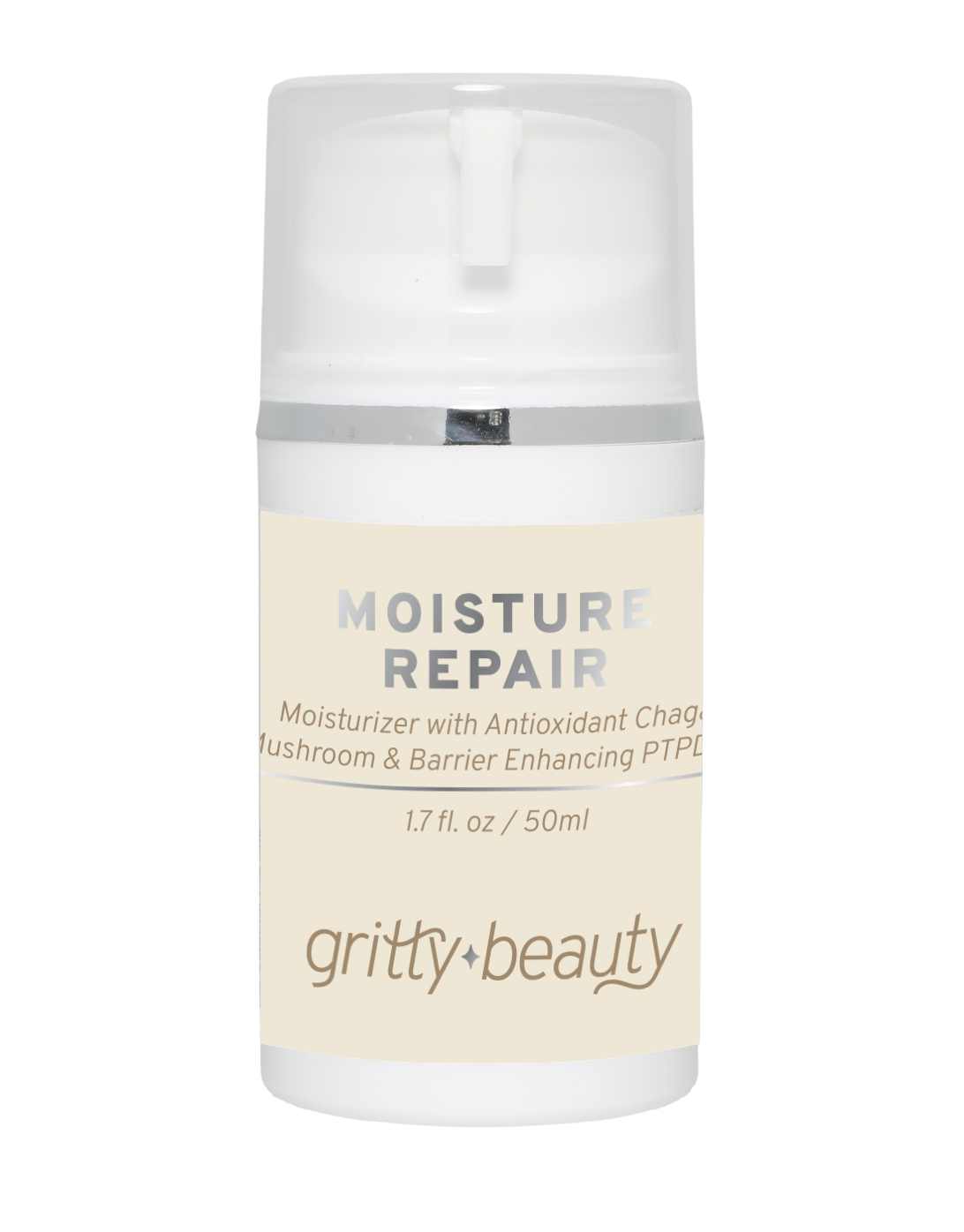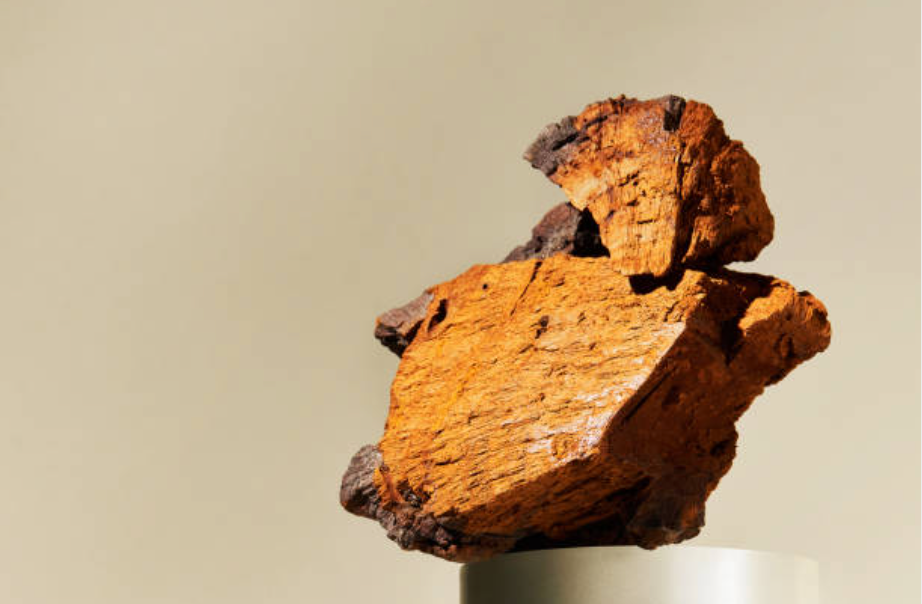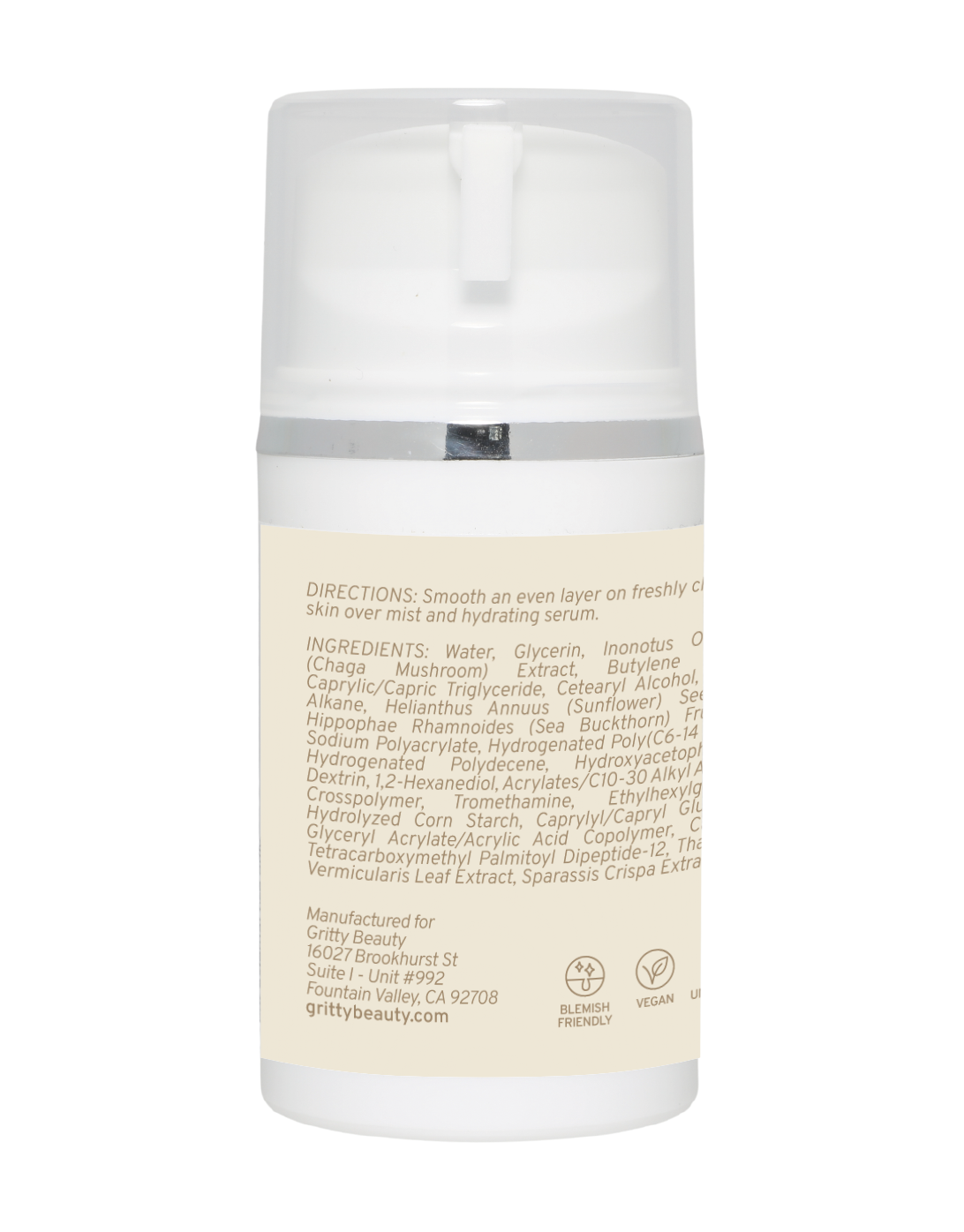 Free Economy Shipping on orders $10+. Free Priority Shipping on orders $195+.
Gritty Beauty Moisture Repair is your SOS moisturizing balm that replenishes dry skin, reverses the signs of oxidative damage, and repairs the skin barrier at a cellular level. Use it as part of your morning and evening routine to even out texture, maintain skin comfort throughout the day, and provide your skin with an instantly soft and weightless feel. 
best for acne, rosacea, pigmentation, aging, and dryness
Contains all the essential ingredients for healthier skin
Inonotus Obliquus (Chaga Mushroom) Extract, Sea Buckthorn Oil, Tetracarboxymethyl Palmitoyl Dipeptide-12, and Liquid Crystals

Life changing!
I have been using the Moisture Therapy for over a year now, and wanted to see how the Moisture Repair compared. Oh my gosh, it is A DREAM. This moisturizer glides onto your skin and is instantly soothing and calming. My breakouts heal faster and my skin GLOWS all day. My pores in the sunlight look so hydrated, smooth, and plump. My skin LOVES this moisturizer. Cannot go without it 🤩
Moisture Repair
I like the Moisture Repair - but I honestly don't think that it is very moisturizing. My face is still super dry and I wake up with it feeling dry as well. Maybe it's just my skin .. but I am still having issues with acne and dryness.
Hi Kenna! If you are currently on a Gritty Beauty Routine and using Moisture Repair as the last step of your routine and you are STILL struggling with acne and dryness, then we need to uncover the source of your dryness.
If you are avoiding actives and treatment I'm going to assume that the source of your dryness is from our most recent seasonal change. I'm writing this message on November 9, which is fall for everyone in the northern hemisphere ;) But depending on where you live you could be experiencing a drop in humidity, or cooler and windier weather. 40-50% relative humidity is ideal for skin, so open the weather app on your phone to check yours.
Before you can tackle the acne, your skin dehydration must be addressed. So, here are the following steps to take, and in this order:
-Avoid hot showers
-Use a humidifier if where you spend the most time is less that 40% humidity or sleep with a bowl of water on your nightstand
-Use a shower and faucet filter to remove chlorine and minerals
-Use your essence to mist before and after your hydrating step
-Apply a pea sized amount of Rescue Balm under your moisturizer (try a trial)
-Slug with Biogel when your skin is makeup free
-Apply 1-2 pumps of Peptide Serum over your moisturizer
-Switch to Ruby Crystal Cleanser as your cleanser
-Cocktail Hydrate Gel with Globiotic to increase the humectant profile.
Check your skin to see if it's improving. Wait 2 days before implementing the next step. I've love to see in you in Stunning Skin!
Perfect for dry skin!
I've been using this moisturizer for about a month now everyday and even with the transition to colder weather my skin has felt very hydrated. I have acne-prone skin that is typically normal to dry, which tends to follow the weather. I will definitely purchase again!