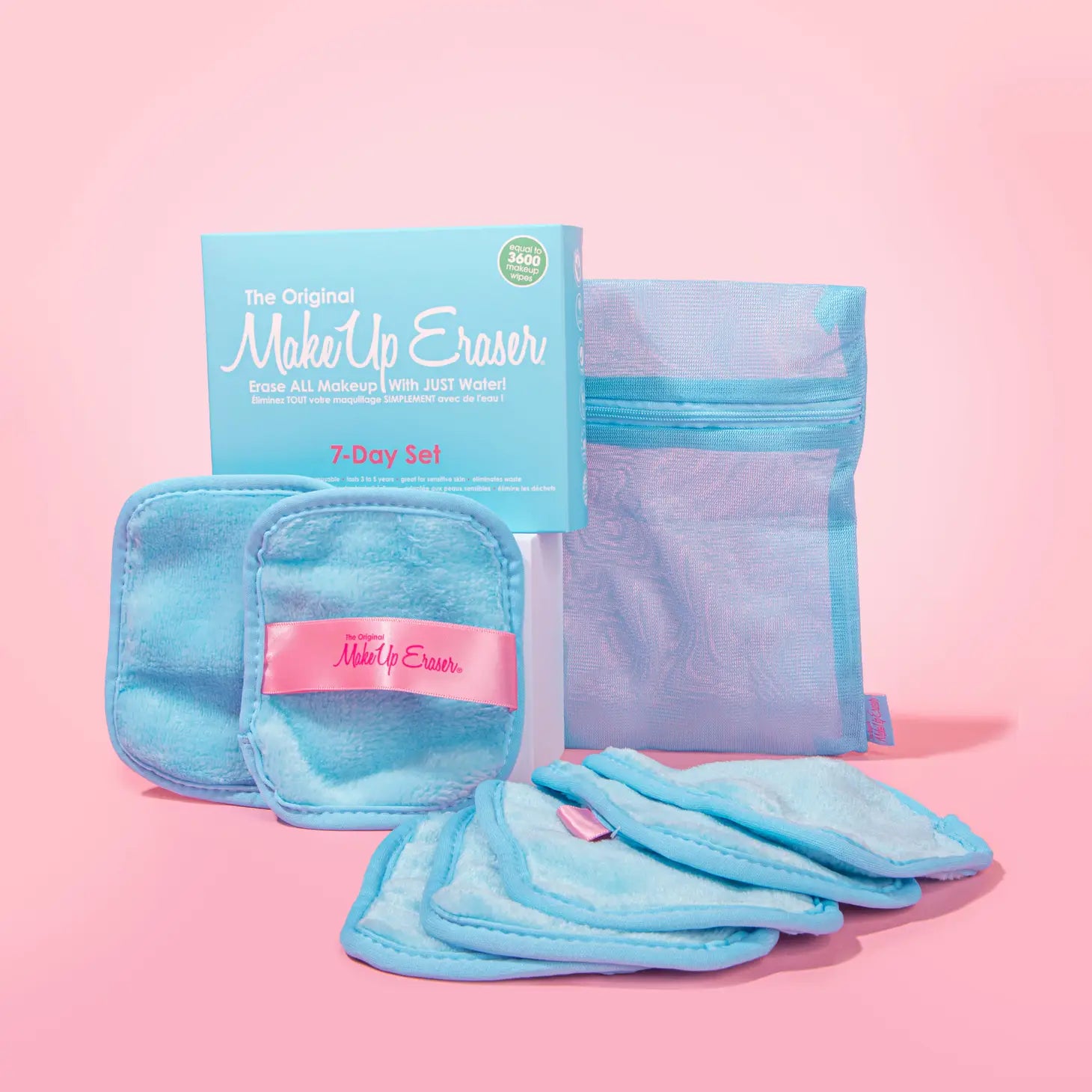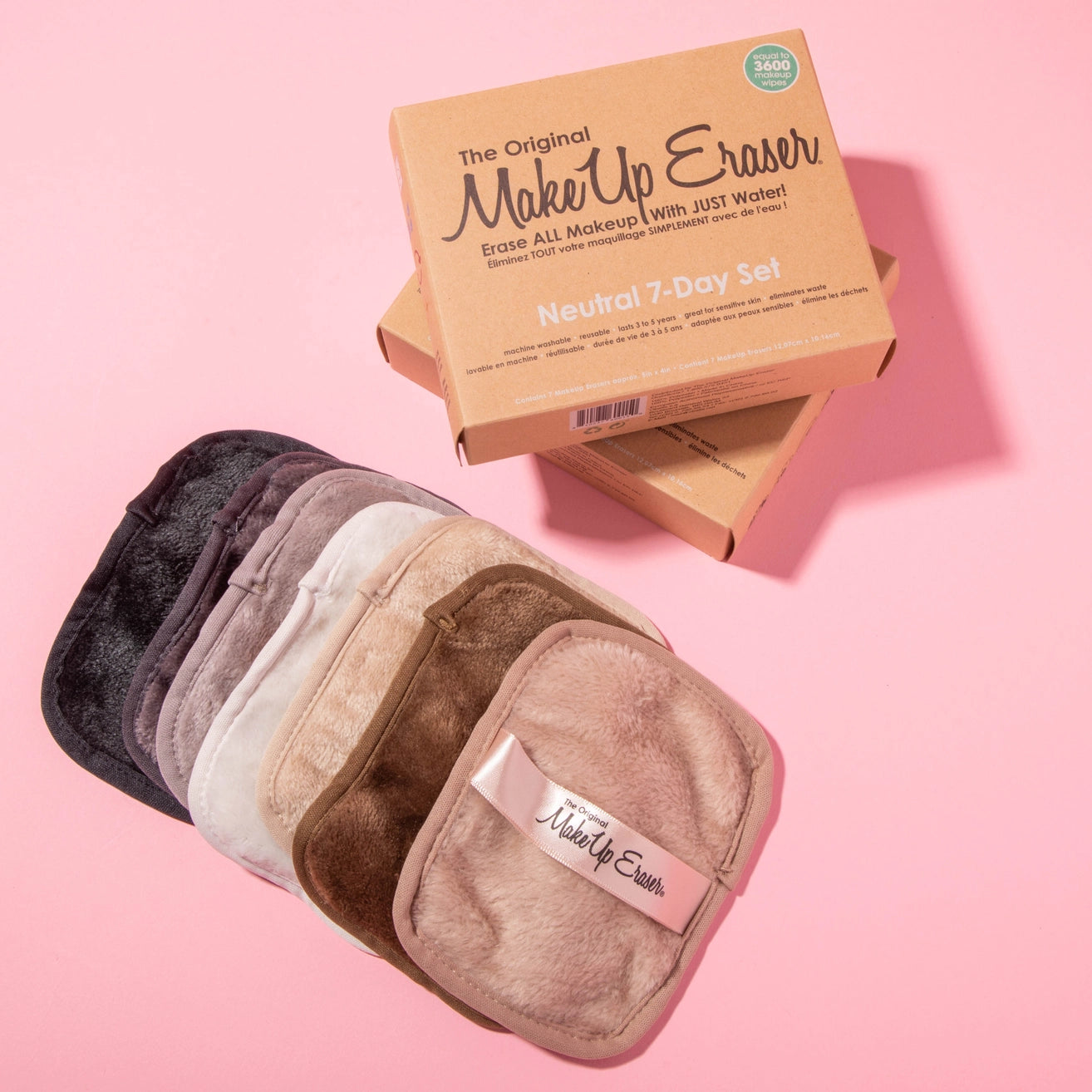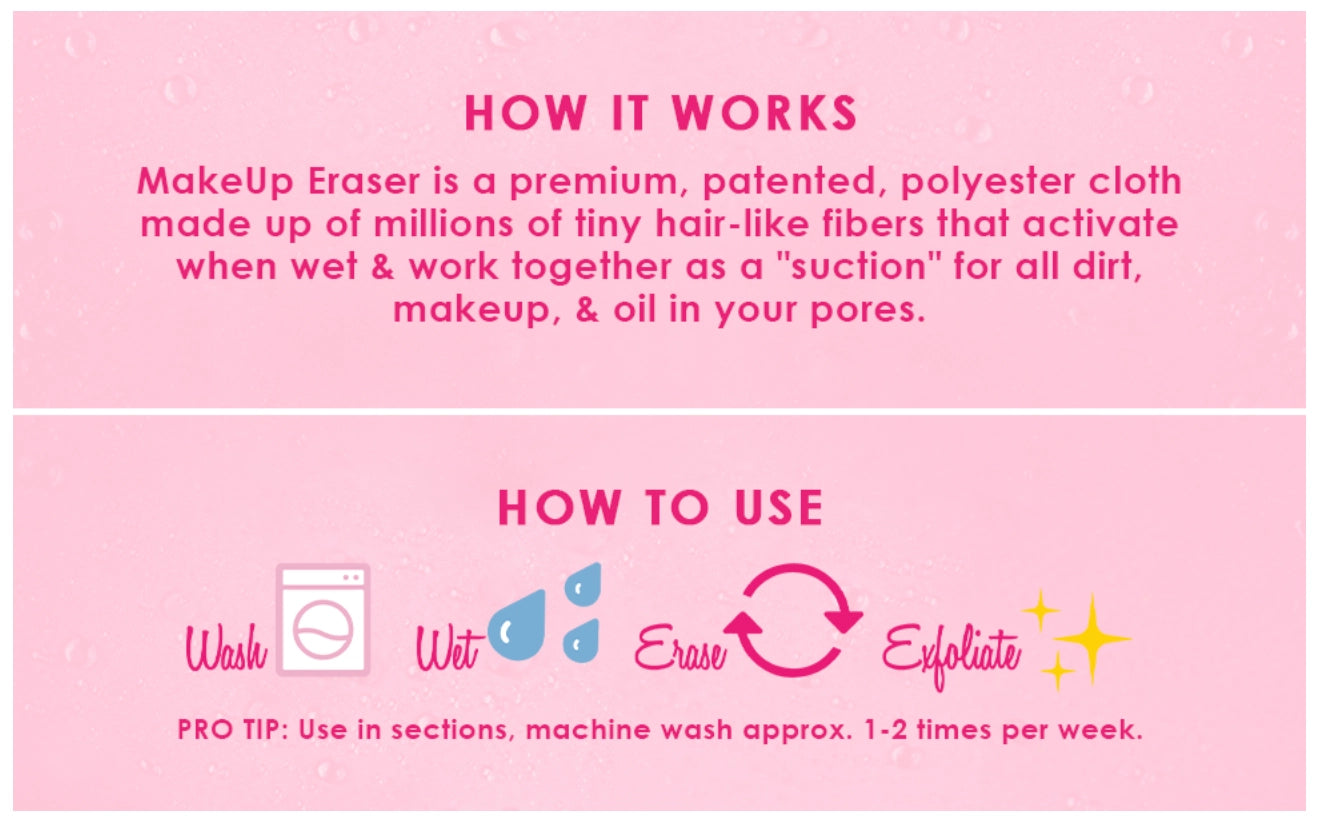 Free Economy Shipping on orders $10+. Free Priority Shipping on orders $195+.
The MakeUp Eraser erases ALL Makeup With JUST water. Including waterproof mascara, eyeliner, foundation, lipstick, sunscreen & more! Ultra-soft, non-drying, acne-friendly, and dermatologist-approved. 
This skincare routine life-changer is double-sided. Erase makeup with the short fiber side and gently exfoliate the skin with the long fiber side (side with tag). 
What's included? 7 daily, reusable and eco-friendly MakeUp Erasers with 1 laundry bag. 7x use in between washes. One for every day of the week.
✓ Machine washable ✓ Reusable ✓ Lasts 3 to 5 years ✓ Eliminates waste
One MakeUp Eraser is equal to 3600 makeup wipes!  Free of alcohol, oils, astringents, parabens, fragrances, & sulfates.
Each daily MakeUp Eraser measures approx. 5in x 4in.