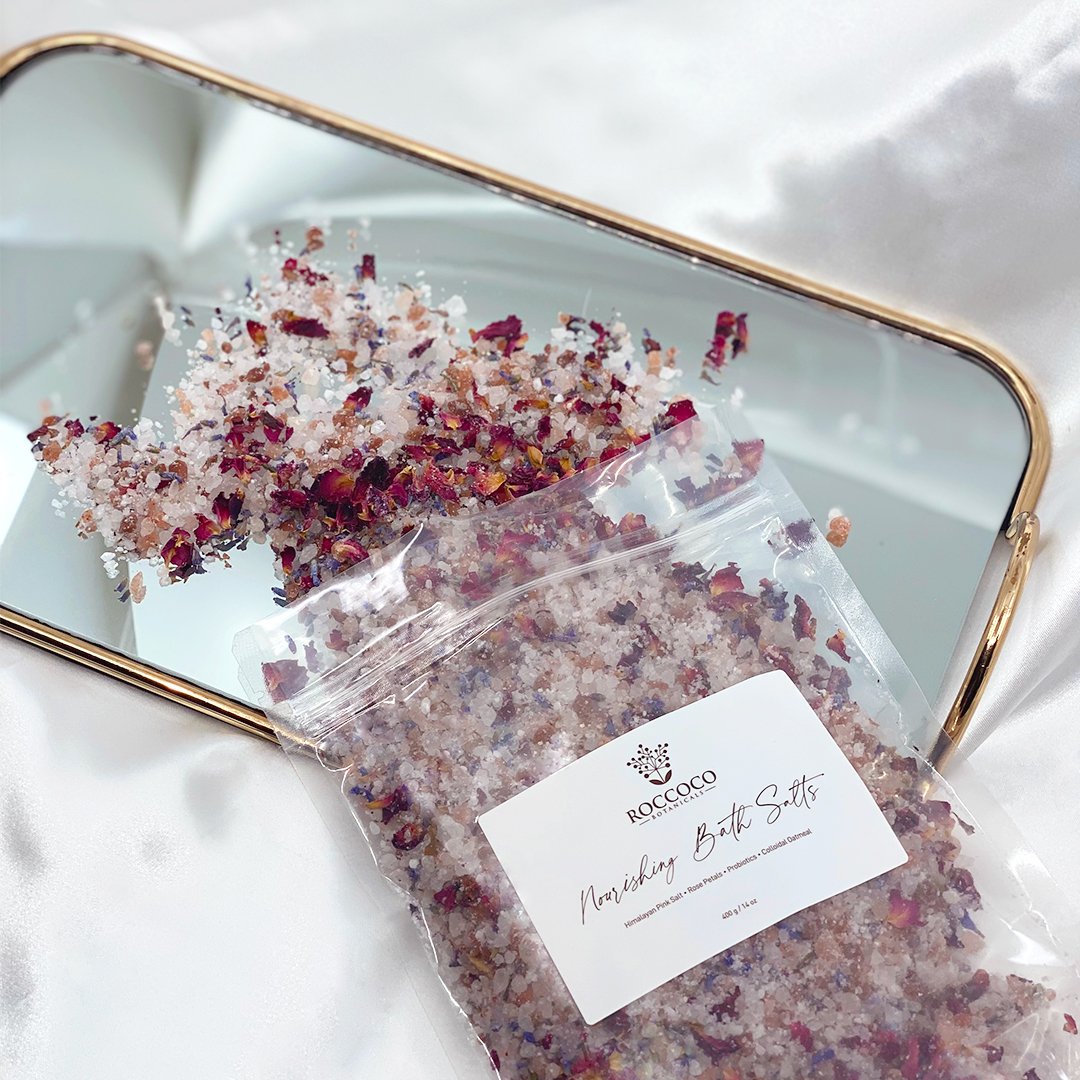 Roccoco Nourishing Bath Salts
Free Economy Shipping on orders $10+. Free Priority Shipping on orders $195+.
Nourishing Bath Salts by Roccoco Botanicals are enriched with prebiotics, probiotics, and moisture-boosting actives to defend the skin against dehydration, this is bathing with a difference. 
Lavender reduces cortisol levels, allowing your mind to relax. 
Prebiotics smooth the skin for a silky feeling.
Magnesium and Epson salts ease the tension from sore muscles. The skin barrier is reinforced and the skin is left feeling incredibly hydrated and soft. 
Remineralises the skin, restoring magnesium to the body.
Stimulates the immunity of the skin
Encourages the growth of healthy bacteria
This is the the world's FIRST barrier repairing and prebiotic bath salts, designed to nourish and repair your skin. Truly transformative, just one soak, and you are left feeling like a silken god/goddess.

Containing skin-softening prebiotics that encourages microbial diversity on the skin. Colloidal oatmeal that soothes irritated skins, making it a perfect bath soak for eczema.