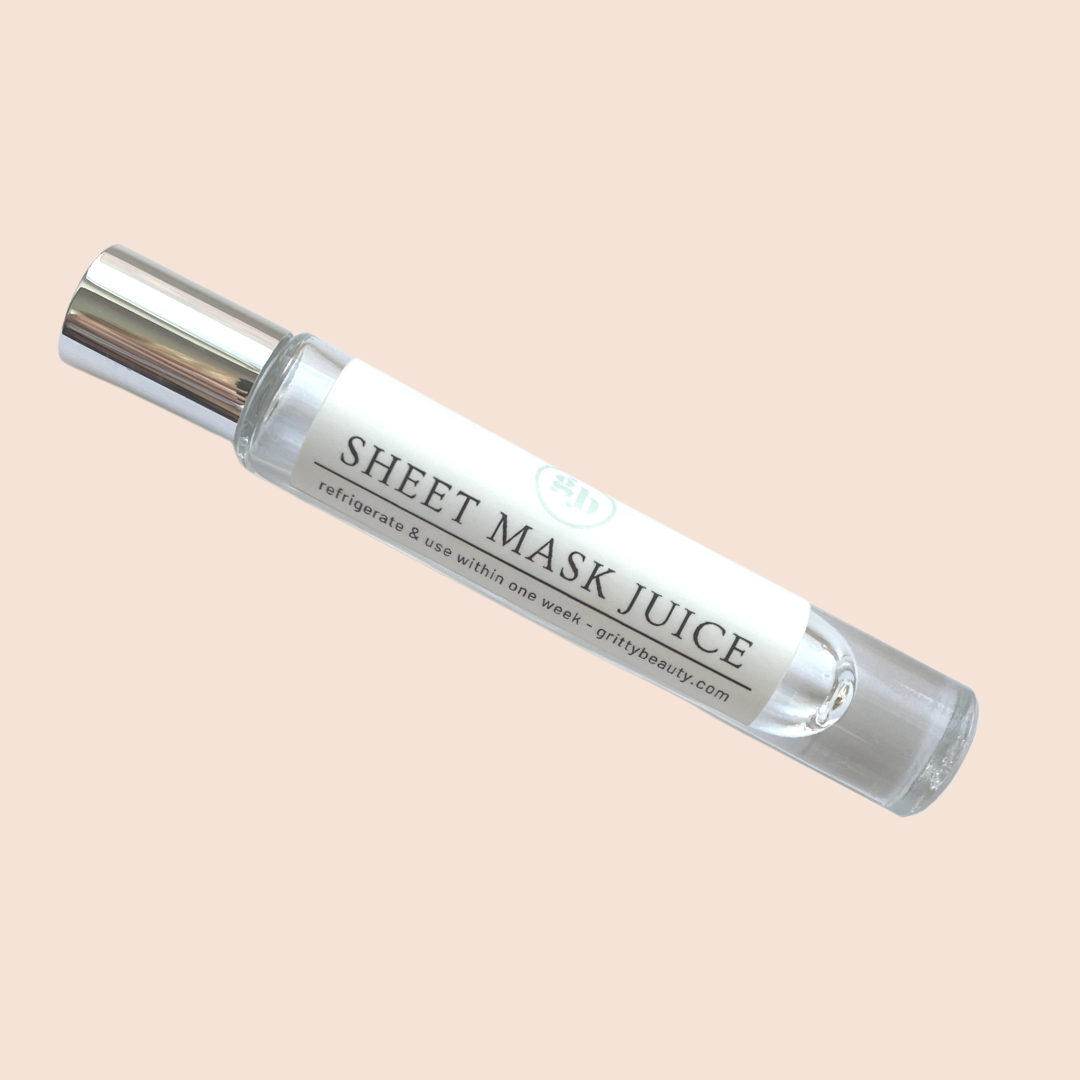 Free Economy Shipping on orders $10+. Free Priority Shipping on orders $195+.
The Sheet Mask Juice Vial is designed to be filled with the excess solution from your Peptide Sheet Mask. Use this vial to apply the remaining solution to your skin as a night serum or infuse it into your skin by applying it under your microcurrent glide gel.
How to fill vial:
1. Cut (don't tear) open sheet mask sachet and leave sheet mask inside.
2. Decant the solution into the small mouth of the vial - along one side of the sachet opening, pinch to create a spout, then carefully pour the solution into the vial until almost full. 
3. Pop roller ball into place and screw-on cap to store. The ball can be removed so that the bottle can be used again and again. 
At this time, use the Peptide Sheet Mask to prevent the sachet from drying out. When you use the vial to apply the solution to the skin, the bottle has to be tipped upside down in order to keep the rollerball wet with the solution.
Exclusive to Gritty Beauty, this vial holds 10ml, which contains the excess solution from about one sheet mask. Keep Sheet Mask Juice Vial refrigerated and use the solution within one week. Please note that any solution you store in this vial has not been stability tested.